Request Demo

Features
Smart calendar showing "starting from" prices and any restrictions (MLos, stop sale) that avoid any type of denials.
Interface available in 29 languages and all currencies in the world.
Section dedicated to packages/offers with direct link to the specific package and automatic update on the website.
Integration of the Booking engine with Google Analytics to obtain reliable and detailed reports on the user's booking flows.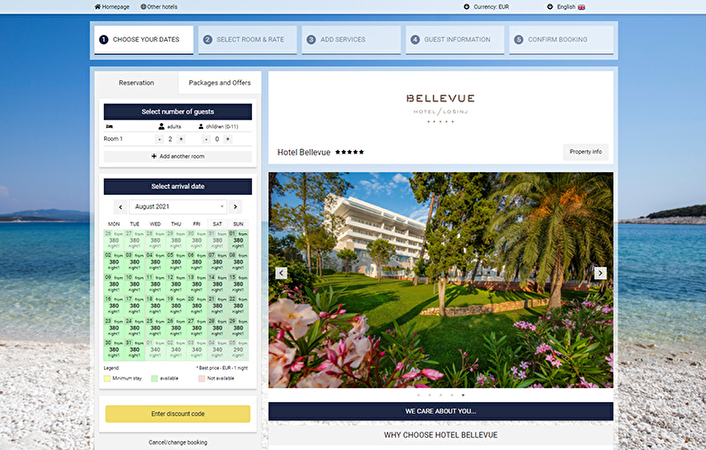 Innovative upselling tools (persuasive messages, recovery strategy, alternative offers, OTA comparison) which help to increase conversion rates.
Possibility to group the rate plans by arrangement.
Prices crossed out in case of applied discounts.
Possibility of booking via corporate code (companies) and group agreement code (private events).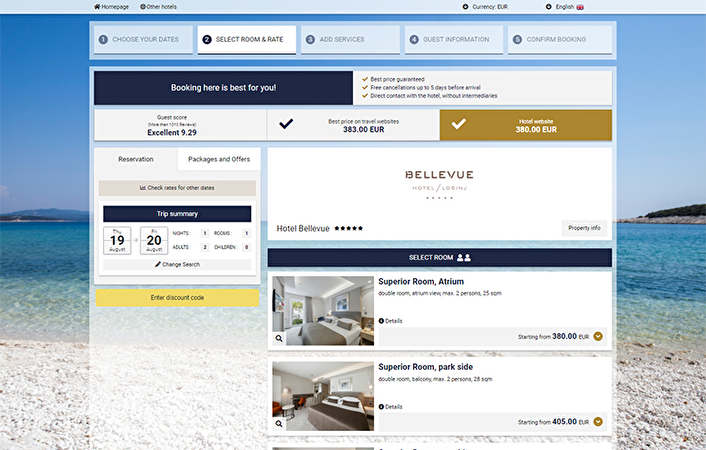 Additional services to the stay (parking, access to the SPA, tastings, excursions, etc.) with booking flexibility (daily or time slots).
Booking confirmation on Apple Wallet for iOS devices.
Customizable URL of the Booking engine with the domain of your website.
Possibility to integrate third-party modules (ex: live chat).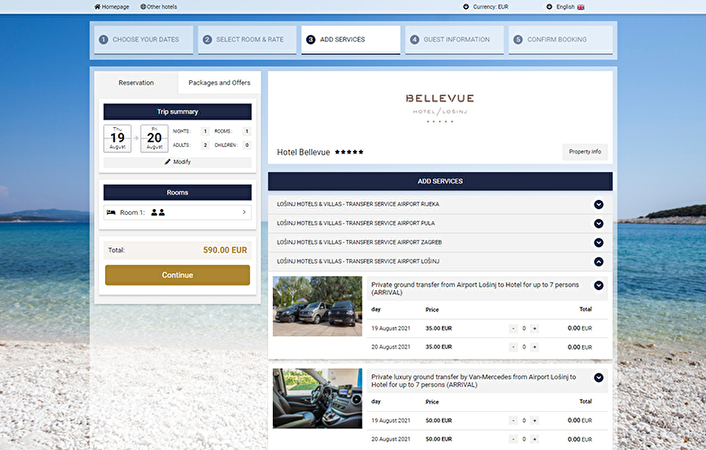 Benefits for hotel groups
Group Booking Engine with background customization
Ability to filter by brand and/or location
Cross selling: users are offered alternative hotels if their first choice is not available